PICKING THE BEST COLOURS FOR YOUR COMPLEXION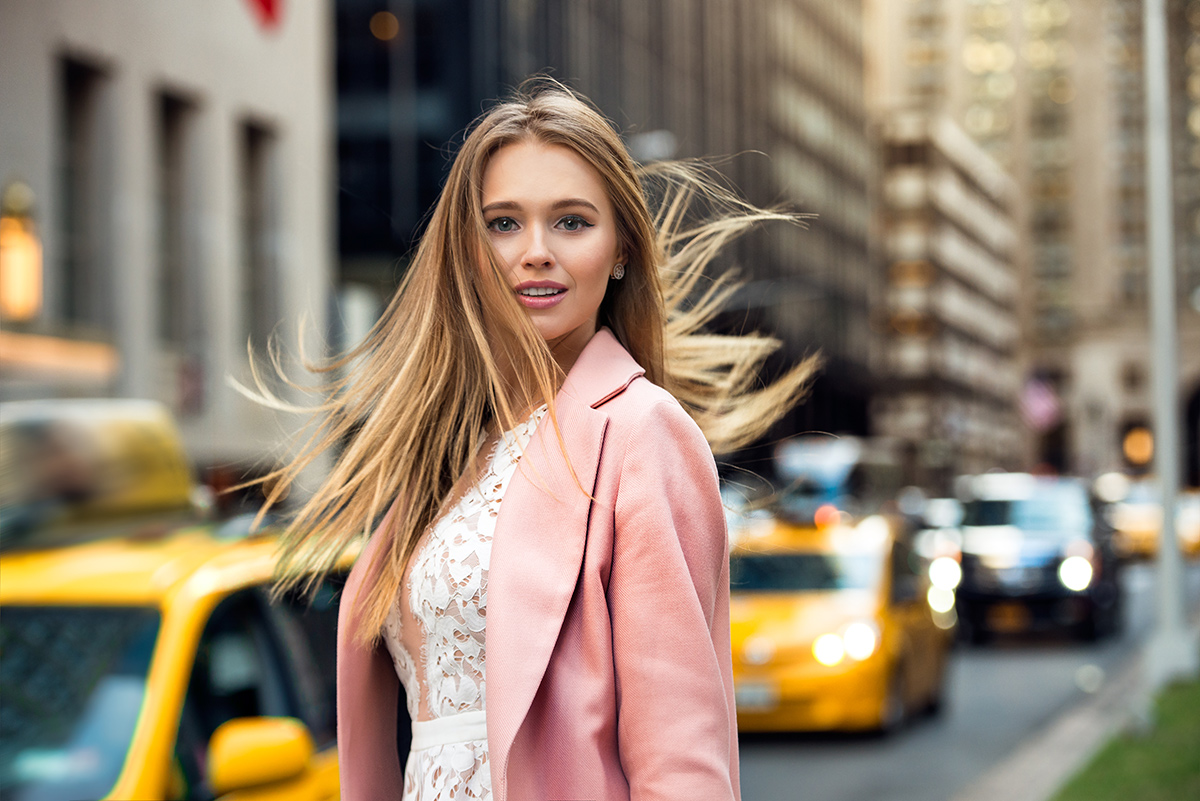 PICKING THE BEST COLOURS FOR YOUR COMPLEXION
Colour theory has circulated in women's fashion for decades, but colour theory is rarely discussed in relation to men. Both genders wear clothes and want to look their best, so they should both be entitled to the same information, whether it be gender-specific or not. We've got you covered on how to find the best clothes for your complexion, no matter your gender.

UNDERSTANDING COLOUR
Unless you are constantly attending black-tie galas à la The Great Gatsby, you should be wearing something other than black and white. So, how can you add more colour into your wardrobe?
Colour has an incredible ability to change or enhance the mood of not only the wearer, but of those around them. Colours also have cultural meaning and relevance. For instance, men who wear pink aren't seen as wearing a girly colour, but rather, are seen as brave for knowing the gender colour bias and still wearing it regardless. They say 'real men wear pink' because a cultural construct surrounding a colour isn't enough to threaten his masculinity. Rather, the very action of doing so, shows a real strong sense of character and stability.
It is our belief that all men, like women, should embrace every colour of the rainbow. But, as we all know, there isn't just one shade of red. Women are typically more in-tune with their 'colour profile' because of hours spent finding the right shade of foundation or right shade of red lipstick for their complexion. There are dusty reds, maroons, wine-reds, true reds, pinky-reds, orangey-reds… and just as a blue undertone separates the colour from true red, so too does our undertone or level of contrast dictate what type of red looks best on us.
Colour theory should never be about what colours you can and can't wear! It is about what colours you want to wear, and selecting the shade that will best flatter your colouring. Fashion rules are mere guidelines, so you don't have to worry about carrying swatches of your best colours along to the shops!
HOW TO FIND THE RIGHT COLOURS FOR YOUR SKIN TONE
The easiest way to look at the relationship between colour and skin tone is to look at the natural contrast in your face:
HIGH CONTRAST
Those with high contrast colouring typically have very dark hair (such as black or dark brown) with very pale skin. And, if you tan, there's still a noticeable shift between the colour of your skin and the colour of your hair. People with this kind of complexion typically have very deep brown eyes or clear blue eyes.
Celebrity examples:Â Patrick Dempsey, Jon Hamm, and Keanu Reeves.
What to consider: Instead of balancing the high contrast of your features, the aim is to play it up. Pair rich navy tailoring with a stark white button-up. Or, for a more casual look, use a basic white tee as your base. By maintaining the high contrast across your ensemble, you'll avoid looking drab.
Tip: High contrasts are typically more cool-toned inclined, so stay away from your off-whites and creams. Crisp white will look smarter and won't wash you out!
MEDIUM CONTRAST
Most males fall into this category. You may have dark hair, but you lack the pasty complexion that your high contrast counterparts have. Or you're tanned, but your hair is still darker than your skin tone. People with this kind of complexion are more neutral-toned and can wear a multitude of shades without looking garish. Redheads can also identify with this category, as long as the contrast between their vibrant hair and fair skin is distinct. Most Asian and South American ethnicities fall into this category as well.
Celebrity examples:Â Orlando Bloom, David Beckham, and Zayn Malik.
What to consider:Â Instead of reaching for harsh colour pairings, opt for more neutral bases and then add a warm version of your favourite colour such as a pine green or a warm blue to keep it interesting. When donning bright colours, such as a bright red, add it in through your tie or pocket square, alongside a muted blue button-up and navy suit.
Tip:Â Stay away from clear colours such as icy blues and stark white. Opt for a warmer alternative to bring out the warmth in your complexion.
LOW CONTRAST
Low contrast refers to the lack of differentiation between one's hair and skin colour. So, those who have tanned skin and light brown/dark blond hair, or those with dark skin and dark hair. You'll be able to tell if you have low contrast if your usual concern when buying clothes is that certain colours wash you out. This also applies to pale Scandinavian complexions, most redheads, and those with grey hair or none at all.
Celebrity examples:Â Owen Wilson, Mahershala Ali, and Ed Sheeran.
What to consider:Â Muted hues such as light blues and greys work particularly well on those on the lighter side of the spectrum, whereas those with a richer skin tone will find it easier to experiment with bold colours. Every colour you wear should help create a contrast that lacks in your complexion.
Tip:Â Stay away from flesh-toned or pastel colours. The lack of depth in these hues will wash you out, so pick a more vibrant or deeper shade to create that much needed contrast. Also be careful with wearing black tops, as it can often be too heavy to carry on a regular basis. Instead, opt for black jeans or pants instead of black tops.
LIVENING UP YOUR WARDROBE WITH COLOUR
If you are interested in expanding your colour horizons, be sure to go in-store and try on different shades of the same hue to see what looks best. Fashion rules are meant to be broken, so experiment! Why not try a burgundy blazer this Autumn? Not only does it pair well with a basic tee and black jeans, it can be dressed up just as easily for any evening occasion. And, it's universally flattering regardless of your colouring!
With any clothes you buy, fit is always key so make sure to visit us and we'll have you looking your best in any colour you fancy!